Tanya Harding, Ph.D.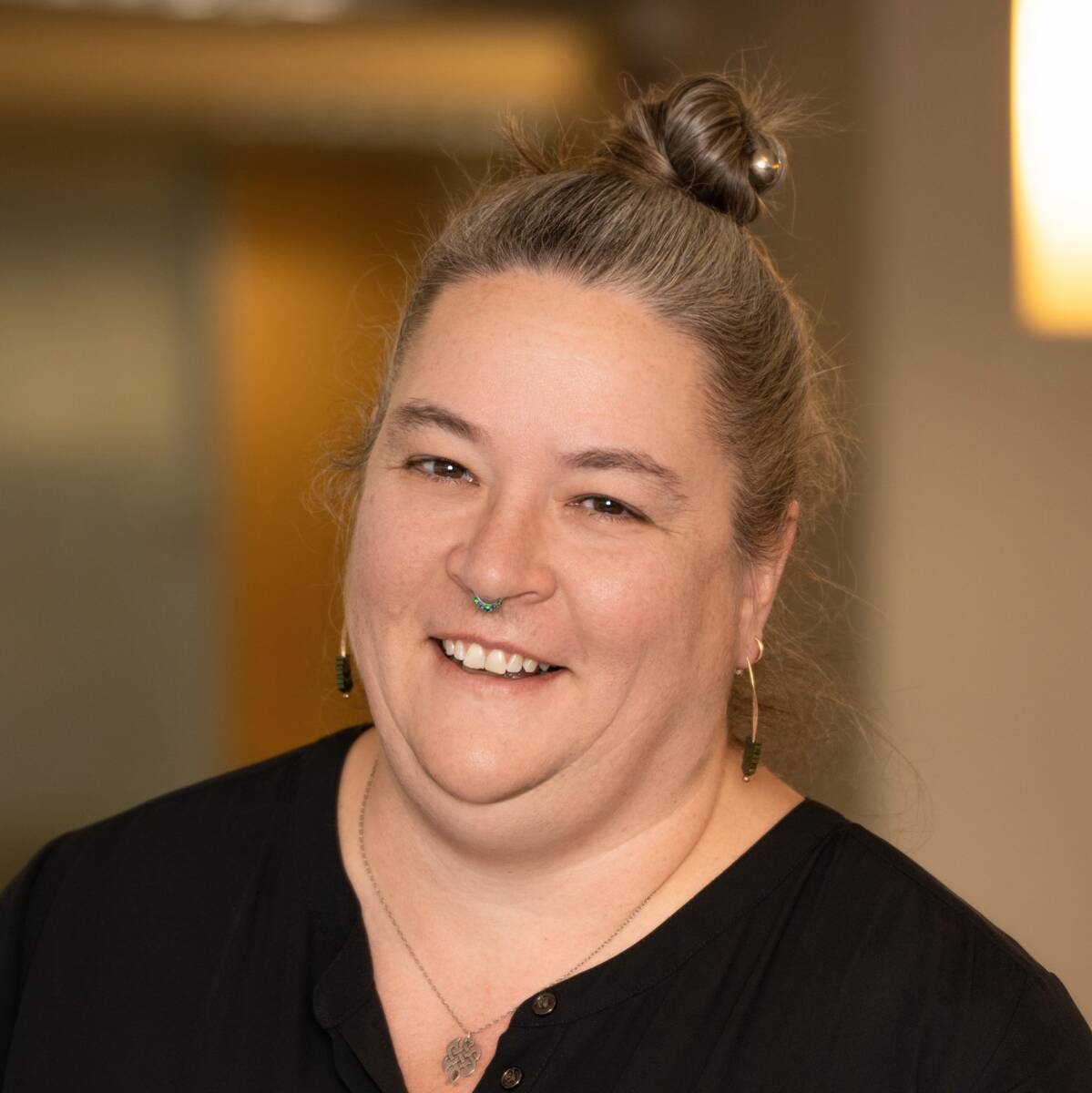 Education
Juris Doctor, Cornell University, cum laude
Doctor of Philosophy, Plant Biology, University of California, Davis
Bachelor of Science in Biotechnology specializing in Plants, Rutgers University, Cook College, magna cum laude
Associations
Admitted to practice law in the state of Oregon
Registered to practice before the US Patent and Trademark Office
Thought Leadership
Harding, Morano, Scott, and Klionsky (1995). Isolation and characterization of yeast mutants in the cytoplasm to vacuole protein targeting pathway. J. Cell Biol., 313:591-602.
Kim, Alizadeh, Harding, Hefner-Gravink, and Klionsky (1996) Disruption of the yeast ATH1 gene confers better survival after dehydration, freezing, and ethanol shock: Potential commercial applications. Appl. Environ. Microbiol., 62:1563-1569.
Harding, Hefner-Gravink, Thumm, and Klionsky (1996) Genetic and phenotypic overlap between autophagy and the cytoplasm to vacuole protein targeting pathway. J. Biol. Chem., 271:17621-17624.
Wang, Xhao, Harding, Gomes de Mesquita, Woldringh, Klionsky, Munn, and Weisman (1996) Multiple classes of yeast mutants are defective in vacuole partitioning yet target vacuole proteins correctly. Mol. Biol. Cell, 7:1375-1389.
Patents
U.S. Patent No. 9,700,578 "Use of Nitrite Salts for the Treatment of Cardiovascular Conditions"
U.S. Patent No. 9,447,429 "Method to Trigger RNA Interference"
U.S. Patent No. 9,115,400 "LMNA Gene and Its Involvement in Hutchinson-Gilford Progeria Syndrome (HGPS) and Arteriosclerosis"
U.S. Patent No. 9,040,248 "Kits for Detecting and Monitoring Endocrine Disrupting Chemicals (EDCS)"
U.S. Patent No. 8,865,672 "Prevention of Tissue Ischemia and Related Methods"
U.S. Patent No. 8,835,378 "Multi-Domain Amphipathic Helical Peptides and Methods of Their Use"
U.S. Patent No. 8,828,356 "Farnesyltransferase Inhibitors for Treatment of Laminopathies, Cellular Aging and Atherosclerosis"
U.S. Patent No. 8,420,099 "Chimeric Protein for Prevention and Treatment of HIV Infection"
U.S. Patent No. 8,263,075 "Antibody Molecule for Human GM-CSF Receptor Alpha"
U.S. Patent No. 8,202,969 "Platelet Derived Growth Factor Receptor Alpha (PDGFRA) Polypeptides Comprising Activating Mutation(s)
European Patent No. 1 648 475 "Use of Nitrite Salts for the Treatment of Cardiovascular Conditions"
Tanya is a member of Lee & Hayes' Chemical & Life Sciences practice group. She has experience preparing and prosecuting U.S., international, and foreign patent applications, as well as advising clients with regard to patent-related administrative proceedings, including interferences, European third-party document submissions, and European oppositions. She has also prepared legal opinions, including patentability, inventorship, freedom to use and infringement/non-infringement opinions. Client counseling regarding intellectual property (IP) portfolio management, portfolio acquisition/transfer, and due diligence are additional aspects of Tanya's work.
Tanya's technology areas include molecular and cell biology, basic and applied plant biology, genetics, biofuel production, cancer and immunology, infectious diseases (including viral diseases), vaccines, biomedical informatics, and microarray and high throughput technologies (including nucleic acid and protein arrays).
Prior to joining Lee & Hayes, Tanya was a partner at an internationally acclaimed IP law firm. Before she obtained her law degree, Tanya earned her Ph.D. in Plant Biology. Her doctoral research focused on non-canonical intracellular protein trafficking, particularly from the cytoplasm to the vacuole in yeast cells.